On the topic of homelessless: In A-magasinet this Saturday (28.2.20) there was an article on people living in hotels in the USA because they cannot afford their own place to live… sounds nice, doesn't it? Well, only at first glance… The Norwegian photographer Monica Strømdahl has made a photo documentation of this, see picture below.
On any given night last year, 568 000 people in the USA were homeless, up 3 % from the year before, after a period of steady decline. About 37% of the homeless live on the streets. in cars, in tents or vacated buidings. The rest got shelter in temporary housing like for example cheap motels and emergency centers (A-Magasinet/Anette Aasheim: De som sjelden sjekker ut, 28.2.20)
What do you think are the biggest challenges of being homeless?
From the UK: you have probably heard of the artist Banksy, who uses street art to get his message across? Now there's another oppositional voice critisizing the British establishment; Stormzy. Check out the article below: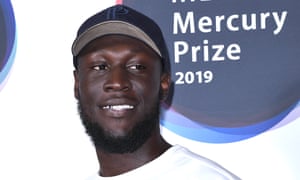 Had you heard of this artist & activist before? What are his songs about? He calls himself a "political analyst" – why?
One of the issues he addresses is the rise in knife crimes in the UK. In 2018 alone, 76 people were killed in knife crimes in Lodon. You can read more about that in the post from May 14, 2019 below.
Another issue is Grenfell Tower – What happened here in 2017?
Another person you need to have heard about is Alexandia Ocasio-Cortez. She is a Democratic Congresswoman from New York, elected to the House of Representatives in 2018. Her story is told in the Netflix documentary Knock Down the House (2019): https://knockdownthehouse.com/
Read this article and discuss the speech she gave on religious freedom and its implications.